InBox DynamicFieldCustomerCC
Version 6.0.0
Creation date 2021-04-08
Resources
This module allows you to add emails in copy when creating a ticket.
Prerequisites
Framework
The following versions of the OTRS framework are supported:
Modules
The following modules are required:
InBox Core 6.30.9 ou superior
Operational system
The following operating systems are required:
Third Party Software
The following third party software is required:
Installation
bin/otrs.Console.pl Admin::Package::Install /path/to/InBox\ DynamicFieldCustomerCC 6.0.0.opm
Configuration
In order for the ticket creation notification to be sent, it is necessary to create a notification configuration
It is necessary to use the TicketCreate event and add in the email address the config <OTRS_TICKET_DynamicField_CustomerCC>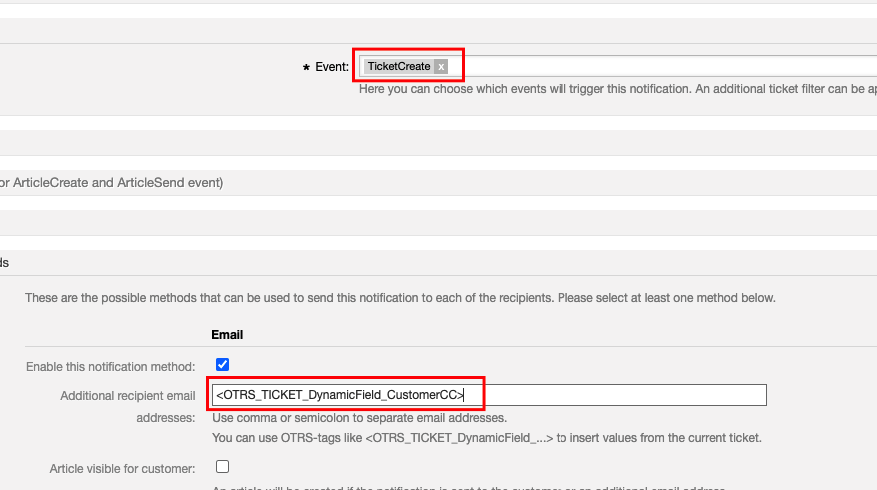 Usage
Use of the copy field
The module already creates the copy field, at installation. With that add it on the screen you want to create the ticket.
To add a copy email, access the action of creating a new ticket. It will be possible to see a field 'Copy', to add emails, just type the email and press the ENTER key: